BASIC KITCHEN TOOLS EVERY PLANT STRONG KITCHEN HAS TO HAVE
This is a list of the basic tools that you'll need in your kitchen to prepare most meals.
We'll go into more depth soon in another blog about the fancier, more-fun, or 'luxury' items we love.
But for now, we want everyone who is just starting out, to know exactly the bare essentials they'll need to have in their kitchen.
With these few items and some fresh, whole, plant-foods - you can create almost anything!
Large, Deep-Dish Saute Pan with Lid
The one we use looks something like this. It is the main piece of cookware that we use to prepare most of our meals. It gives you the best of all worlds and it works for just about anything.
Small Pot
I use one of these little guys often to create sauces, like nacho cheeze sauce or gravies. (Recipes are available here!)
Wooden Spoons
Basic wooden spoons (and other utensils) are a must have. You don't have to get too fancy, we have a couple wooden spoons and one spatula style.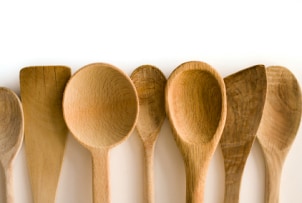 Silicone Spatula
Just plain LOVE these for cooking and mixing. We even have Plant Strong colors! :)
Mixing Bowls
I don't much care what kind you have, just as long as you love them. :) You'll often need more than one at a time (especially when baking) so I suggest starting with a small, medium, and large or just get 2 large bowls that will multi-purpose.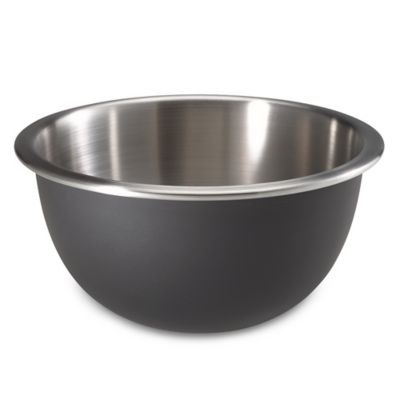 Knives
Now I'll admit, knives are not my expertise. But you'll need a basic set of knives which you probably already have. I most often use just a regular meal-size knife for cutting small things, and a large chopping or vegetable knife for the big jobs. The tiny paring knives come in handy too!
*A serrated knife is also a necessity (especially if you like tomatoes!) - you'll probably have one in your set or block.
Bamboo Cutting Boards
I like... BIG... BOARDS, and I cannot lie! As a veg-head, you will NEED nice, big cutting boards. We love the bamboo because it's just grounding to have lots of wood in your kitchen, to be honest! Plus, the bamboo is low-maintenance and super sanitary due to the density of the wood. And of course, it's green, renewable, and earth-friendly :)
Fine Mesh Strainers (and a large colander)
You need to have at least one good colander and/or strainer. I recommend a fine mesh strainer as your 'must-have' because in a veg kitchen, you're going to be dealing with some pretty fine items (like dry lentils or quinoa for example). These small things will fall through a big colander. BUT a big colander comes in handy for washing all your fruits and veggies too. One like the photo below is great because it can do double-duty - large size but fine mesh!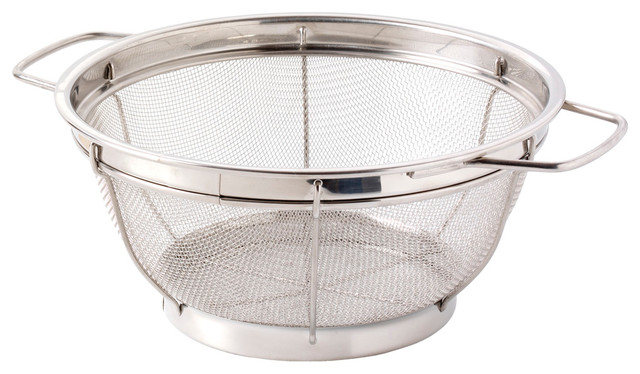 9x13 baking dish (and others like flat cookie sheets and muffin pans!)
The 9 x 13 baking dish is probably the back bone of cooking in the oven, so make sure you have that first. You can go metal or glass, whichever you prefer. After that, other great oven tools are flat cookie and pizza trays - I mean vegan pizza...helloooo!! - and muffin tins for when you get to baking some goodies. :)
Pizza Pan
Ok, so I decided this one was so important I had to name it on its own. Because well, vegan pizza is one of the best foods for transitioning vegans and to sway reluctant omnivores. Vegan pizza ftw!
Did we miss something? If there is a basic kitchen necessity that we forgot to mention here, please let us know in the comments so we can add it to this list. :)
Join our 'VegUp Insiders Club' for actionable, valuable, and simplified tips on vegan lifestyle, plant based nutrition, training, and mindset strategies you can use right now.
We hate SPAM. We will never sell your information, for any reason.